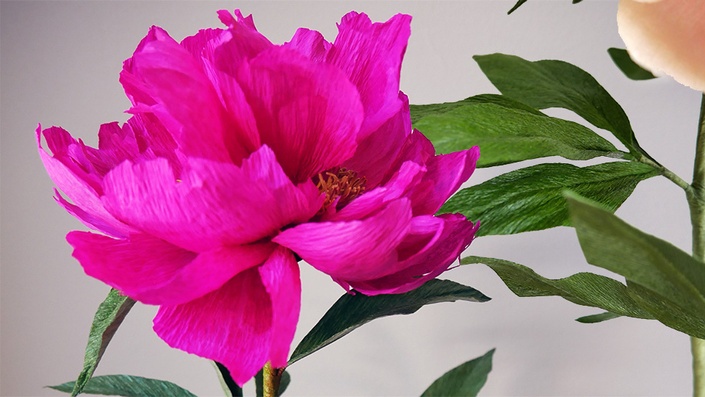 Fuchsia Tree Peony
Learn a host of new skills and launch your paper flower making to the next level!
Watch Promo
The Fuchsia Tree Peony was a gift. I love peonies and have begun sharing various versions of this beautiful bloom, beginning with the 'Coral Queen Peony' in my online school. They are fabulous on their own in a bud vase, and extraordinary in clusters or mixed with roses and ranunculus. The difficulty is that some of them have A LOT of petals which can make it challenging to teach in a given time frame. Enter this gorgeous tree peony, a gift from my neighbour.
This peony has a beautiful, detailed center and outstanding colour. But most of all, just the right amount of petals to work with to create her fluffy appearance. In addition, this peony is packed with a lot of paper flower techniques. She has 2 rings of fringe in her center, paper colouring, characteristic cutting and shaping of the petals, and as always, tips on keeping the underside of the flower from becoming bulky. She has it all and did I mention that colour!
Total Course Instruction Time: 3 hrs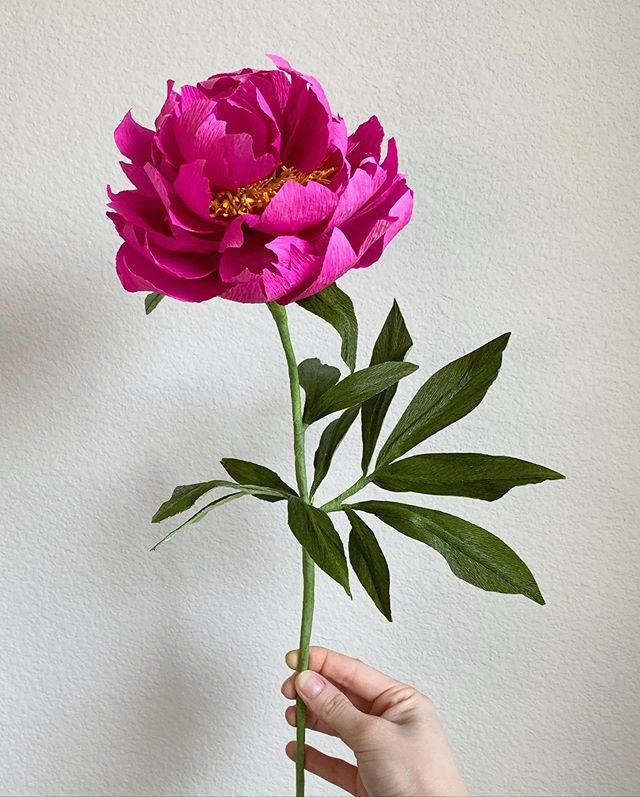 "Thank you for opening my eyes to a vast new world of floral possibilities! 🙂"
- Indira Sanchez, @yiyagami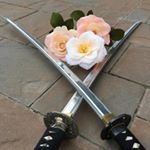 "If you've thought about taking this course, don't miss out on it. Both the in person and teachable course are OUTSTANDING."
- Sharon Michitsch, @asian_deelite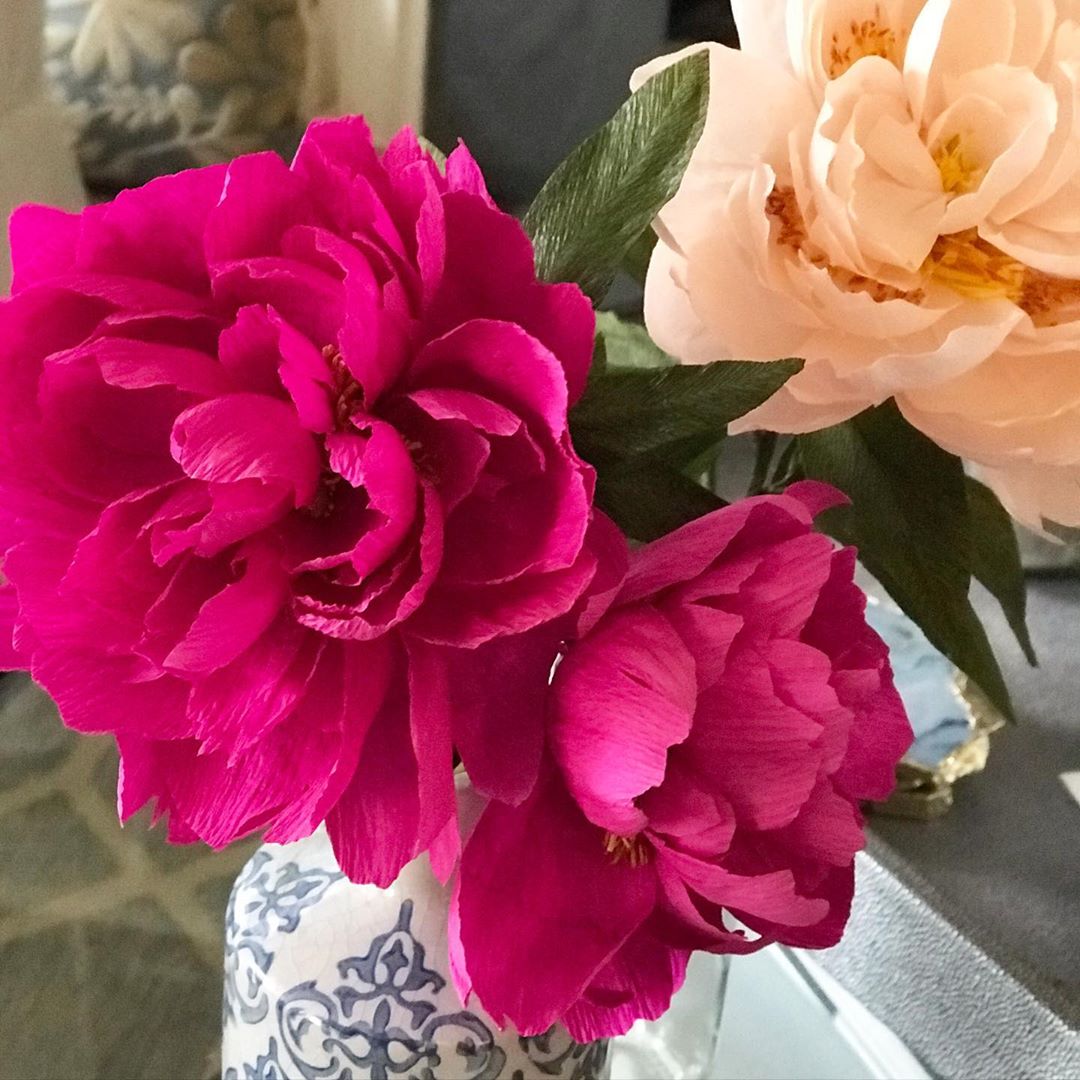 "Catherine you are an outstanding teacher — so calm and patient. I can not wait to take another. And I promised myself I would make 12! 3 done so far!!!"
- Jennifer Ackerman, @jennyack1
Your Instructor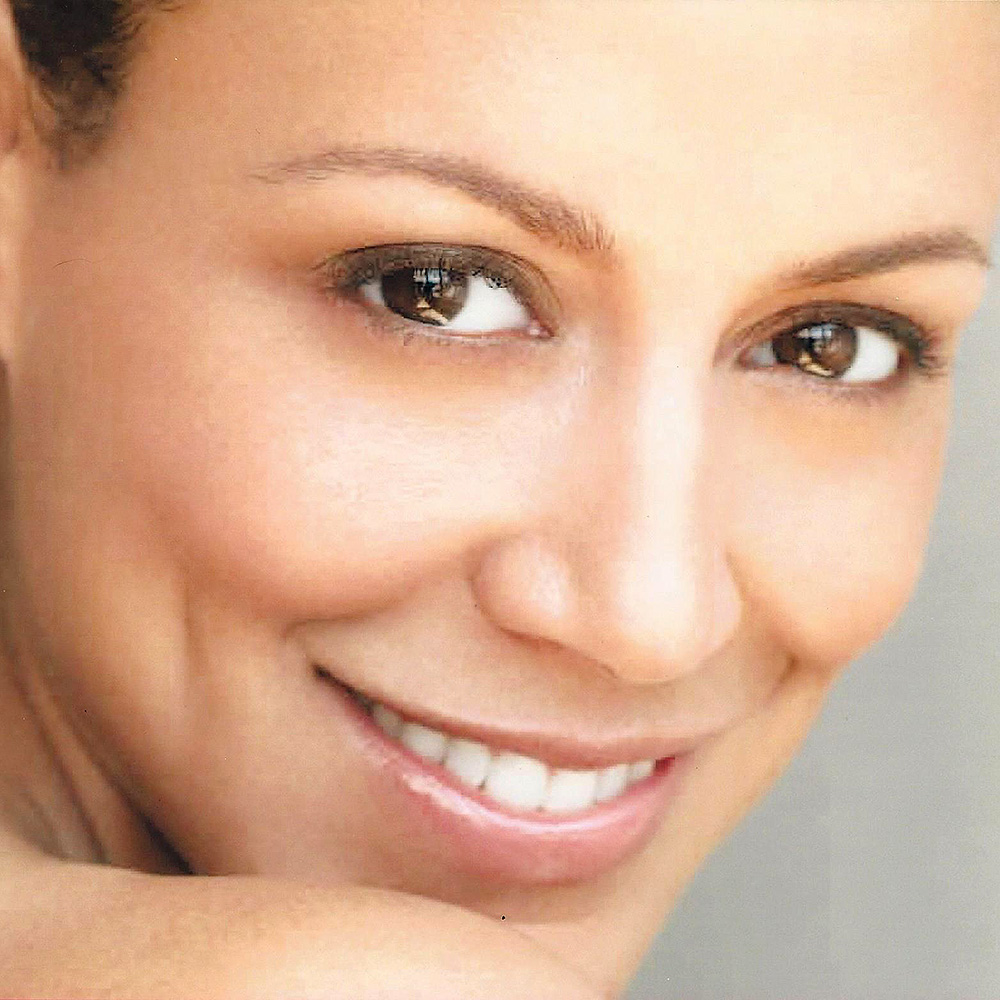 Paper flowers are an artform.
Catherine's flowers are a snap-shot of a beautiful bloom, suspended in time. Flowers evoke emotions of love, longing and loss, emotional reactions to all of life's moments captured in paper. The handmade quality of her paper flowers infuses each piece with care, detail and soul which can be felt when in hand.
Catherine designs and creates beautiful paper flowers for magazine editorials, the fashion industry, and special events. Her flowers are sought after when realistic, artisan quality flowers are needed to create special installations both on camera and in person. Her work has been featured in Canadian bridal magazines and on Canada's #1 morning show, Cityline.

Join Catherine as she shares her techniques and tools to assist you in creating stunning paper flowers at home. Her easy to follow video instructions guide you through the entire paper flower making process, from paper to completed flower.
"Learn how to express your love of flowers through their reproduction
in paper. Your completed pieces will honour the spirit and joy that
flowers embody, one petal at a time"
Frequently Asked Questions
Is there a start and end to the course?
You can begin taking the course the minute you enroll! The best part is, once enrolled, you will always have access, any time of day or night. It is completely self-paced. You decide when and where you want to study and when you want to start or finish.
How long do I have access to the course?
How does lifetime access sound? Feel like a refresher on the material you learned? Log back in and take the course as many times as you'd like, across any and all devices you own.
Is flower foliage included with this course?
Creating the foliage for this flower is a detailed process worthy of its own instruction. For this reason, I have prepared a separate course 'Lush Peony Foliage' which can be used to finish any of your peony projects. Foliage templates are included with this course if you would like to proceed with completing the foliage on your own!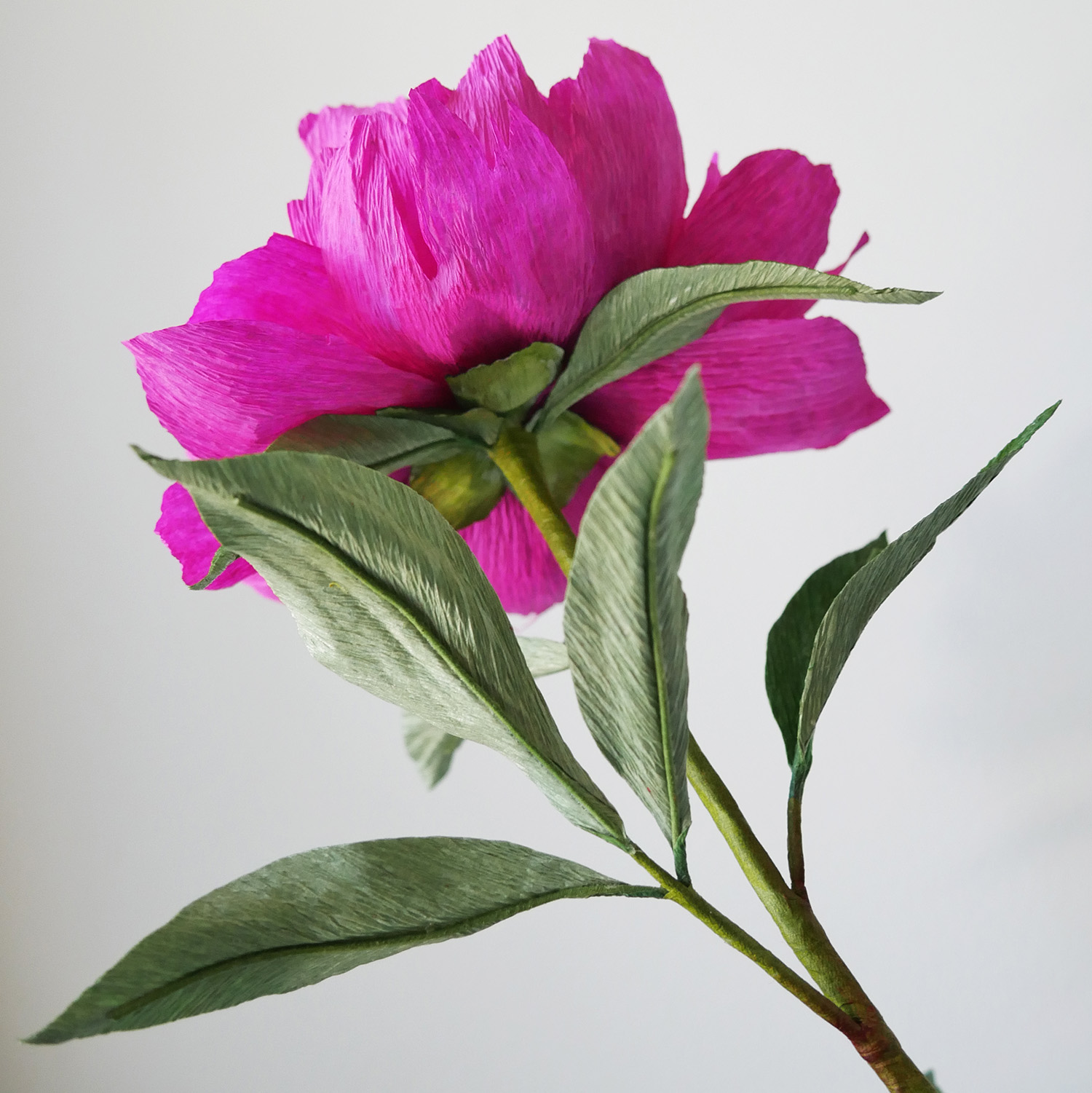 I'm so happy you're here ❤️
You love paper flowers just as much as I do! You want to learn all you can about creating more beautiful, realistic paper flowers and have come to the right place.
I've taken a lot of the trial and error out of your learning curve and headed straight to the techniques that will produce the most organic looking paper flowers. This translates to working quickly, efficiently producing the most gorgeous blooms you never thought possible.
Let's get started, please join me @ Studio BOUQ for this special tutorial.