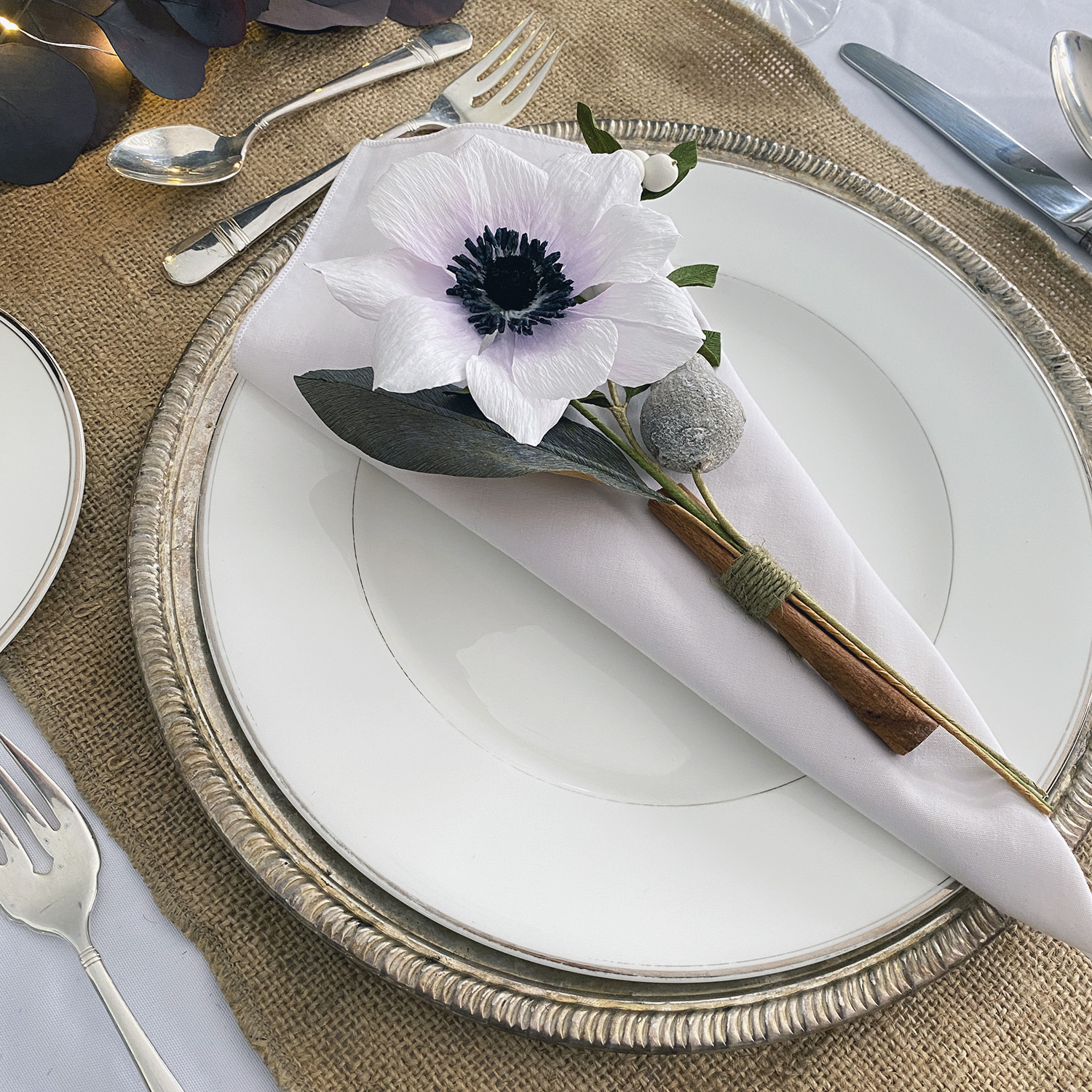 Anemone Holiday Posy
Create a garden inspired table this holiday season with paper flowers! The Anemone Holiday Posy is a collection of the Poppy Anemone Animo, Snowberry branch, Magnolia leaf along with a few botanical accents like pinecones, pods, bark and cinnamon. The collection is bundled with twine for presentation atop your dishware. The posy also makes an exceptional gift topper.
In this special online tutorial, I will be instructing you on all of the elements of this posy which includes the gorgeous Poppy Anemone Animo flower. This flower is all about the magical center which has the appearance of a dark eye, surrounded by a thick ring of stamen with black anthers. We'll cover everything to make this flower including crafting the the flower's stunning center, tinting the base of the petals and assembling all of the parts to keep the flower neat and trim, even from the underside.
As with all of my course, even if you are an absolute beginner to paper flower making, the instruction provided is comprehensive and detailed to walk you through each and every step until you complete your first flower! You'll be amazed by your achievement!
Total Course Instruction Time: 5hrs
BOUQ Studio Box
Everything you need to start crafting this gorgeous floral posy, in time for the holidays!
The BOUQ Studio Box contains:
An assortment of Italian and German crepe papers for the flower and foliage
An assortment of floral wire in gauges 33, 24, 22, 18 & 16
Floral tape
Crayola Model Magic
Aleen's Tacky Glue
Chip brush for glue
4 x organic accents (random assortment of pine cones, pods and bark)
4 x cinnamon sticks
Jute twine
Instructional booklet
The BOUQ Studio Box is shipped to your home with free express shipping (US/Canada Only. Additional shipping charge of $30 for International orders).
See the next section for links to purchase!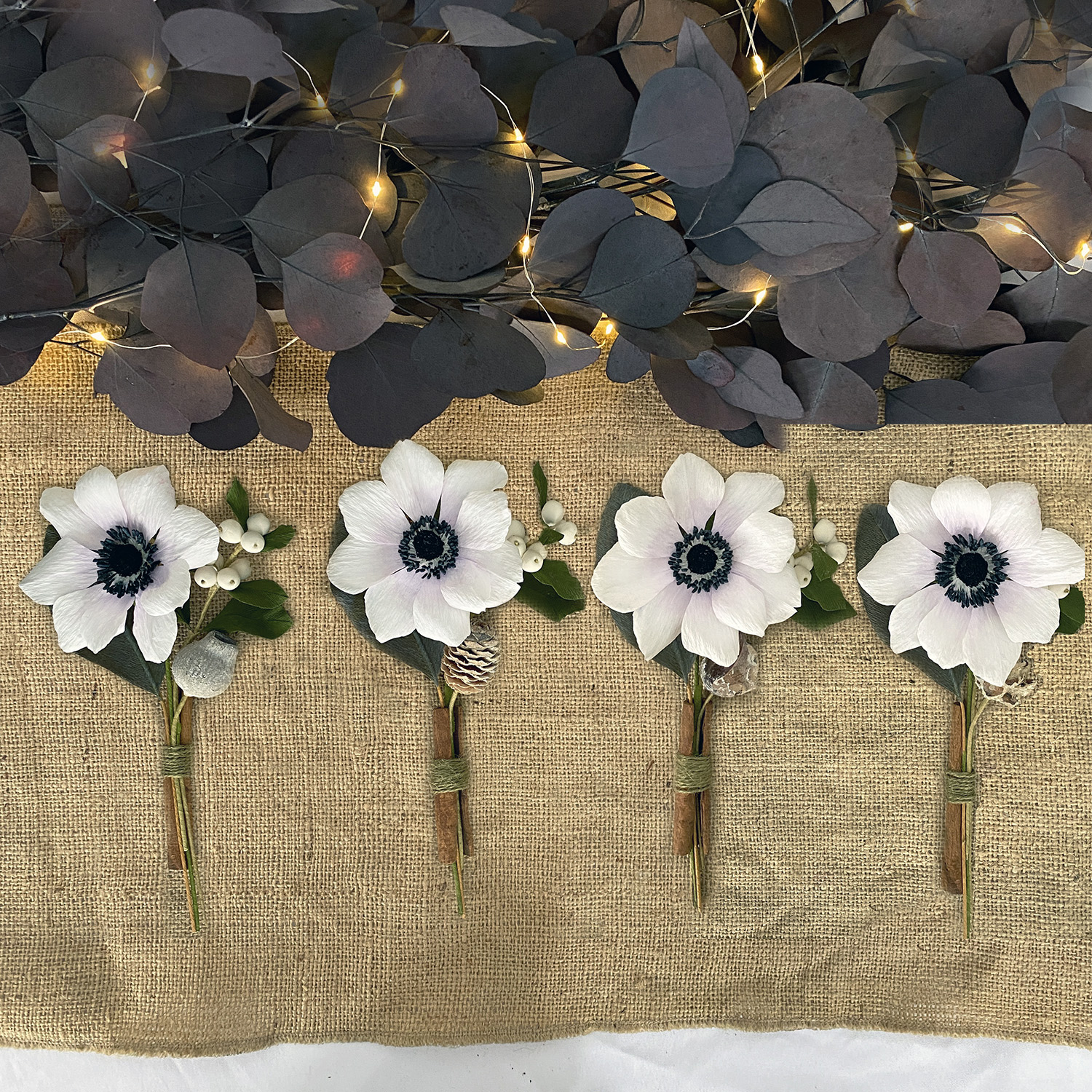 Purchase the BOUQ Studio Box + Online Course!
There are a limited number of boxes remaining , so purchase soon to avoid disappointment.
Pricing
Anemone Holiday Posy BOUQ Studio Box (4 Posies) - $90 CAD/$70 USD PURCHASE/ENROLL
Anemone Holiday Posy BOUQ Studio Box (8 Posies) - $115 CAD/$90 USD PURCHASE/ENROLL
* THE PURCHASE OF THE ANEMONE HOLIDAY POSY BOUQ STUDIO BOX
INCLUDES ACCESS TO THE ONLINE COURSE
** CLICKING THE ABOVE LINKS WILL TAKE YOU TO THE CHECKOUT PAGE AT BOUQPAPERFLOWERS.COM
*** USD CONVERSION IS APPROXIMATE, BASED ON DAILY EXCHANGE RATES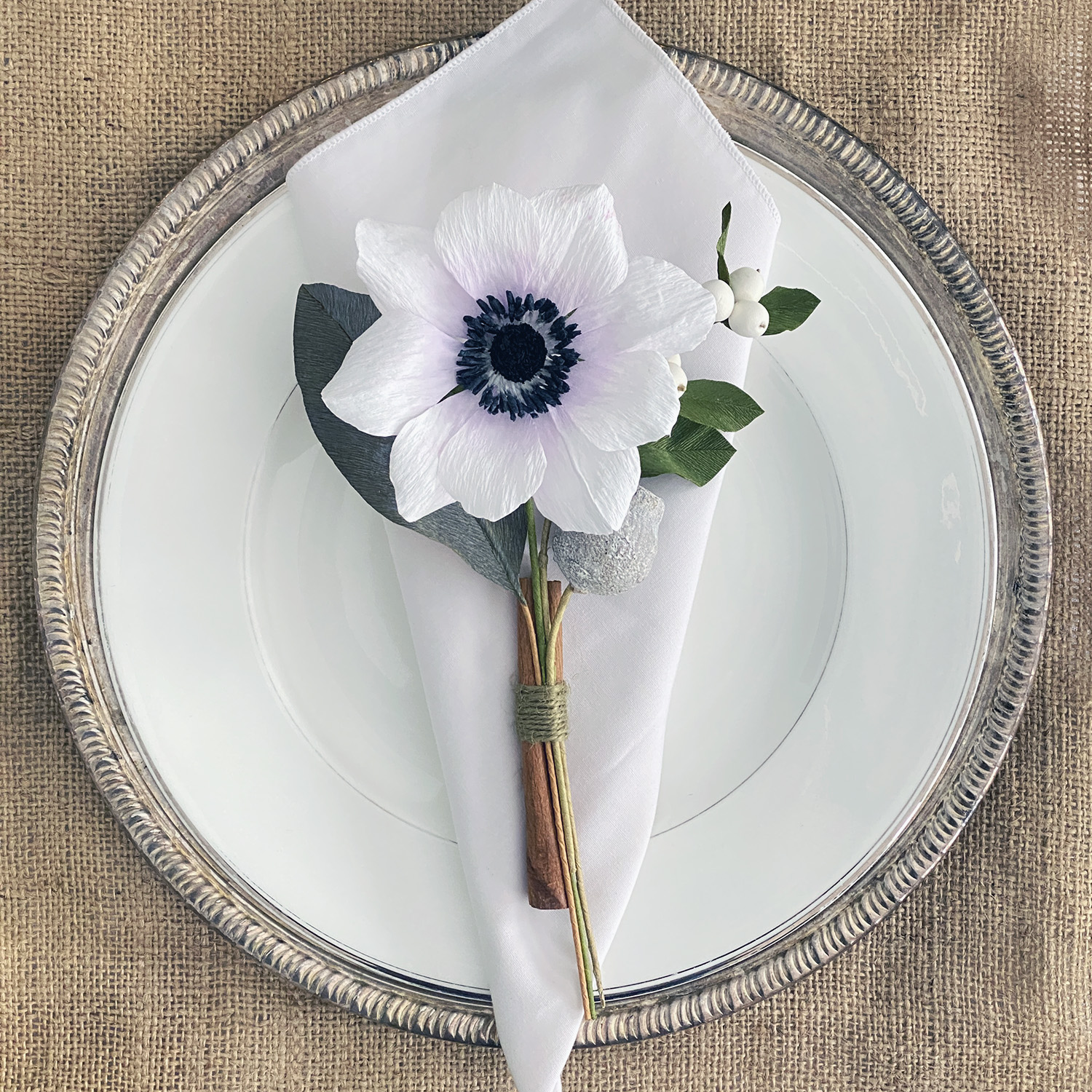 Choose the Course + BOUQ Studio Box option and receive everything you need to create beautiful posies for your holiday table.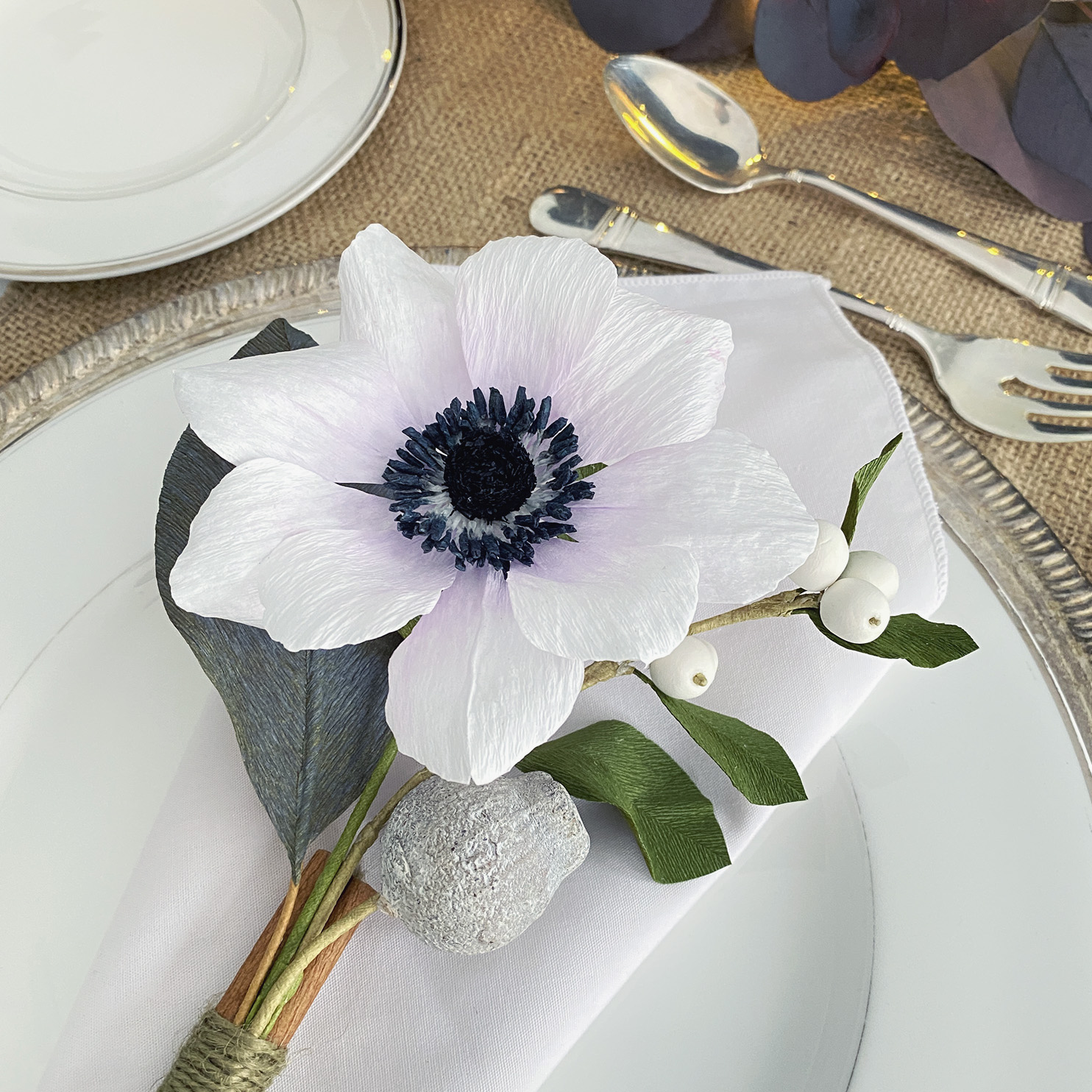 In this tutorial you will learn how to create the Snowberry branch along with its foliage to accompany your posy.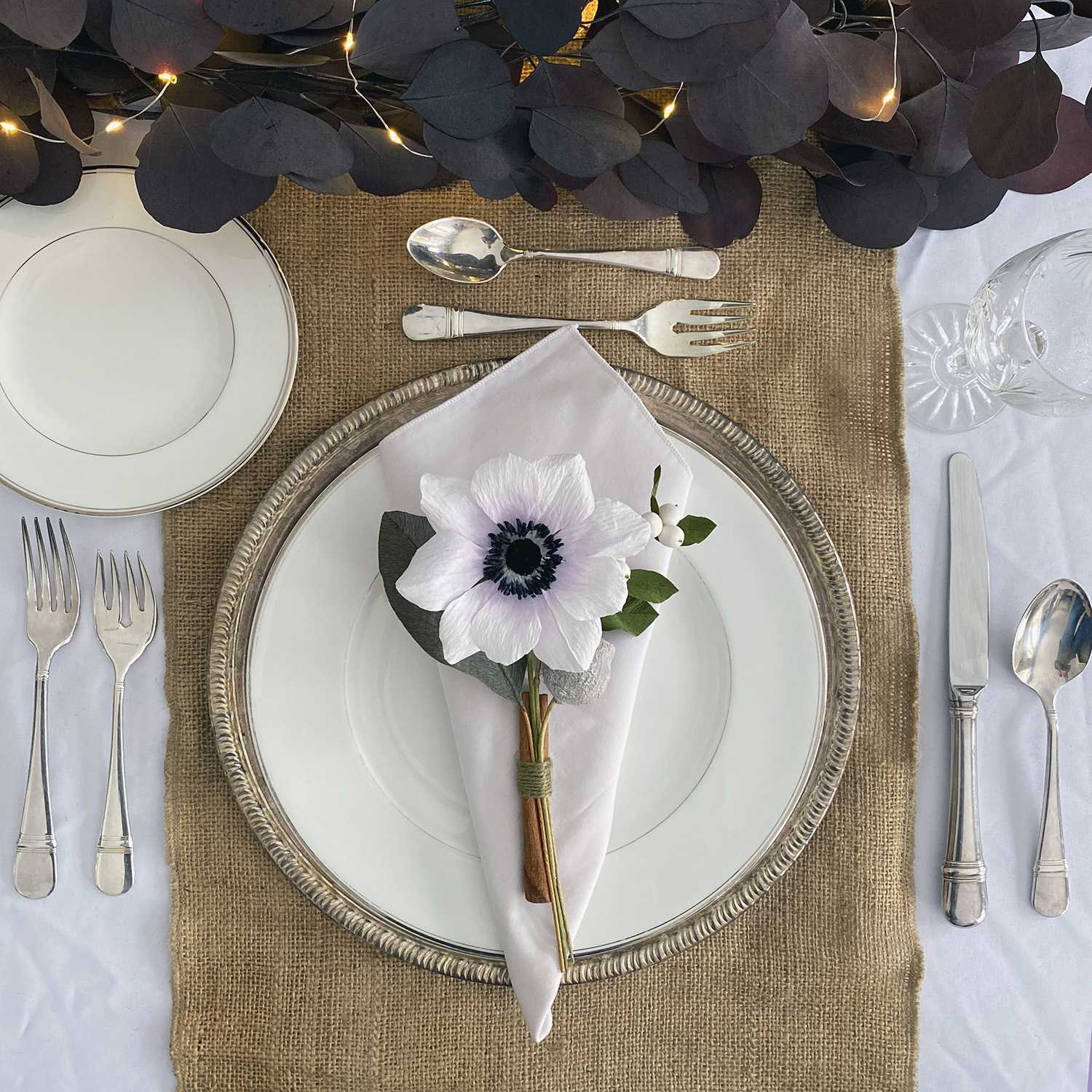 You can purchase the Anemone Holiday Posy BOUQ Studio Box with either 4 or 8 posies. See the above pricing section for the purchase links.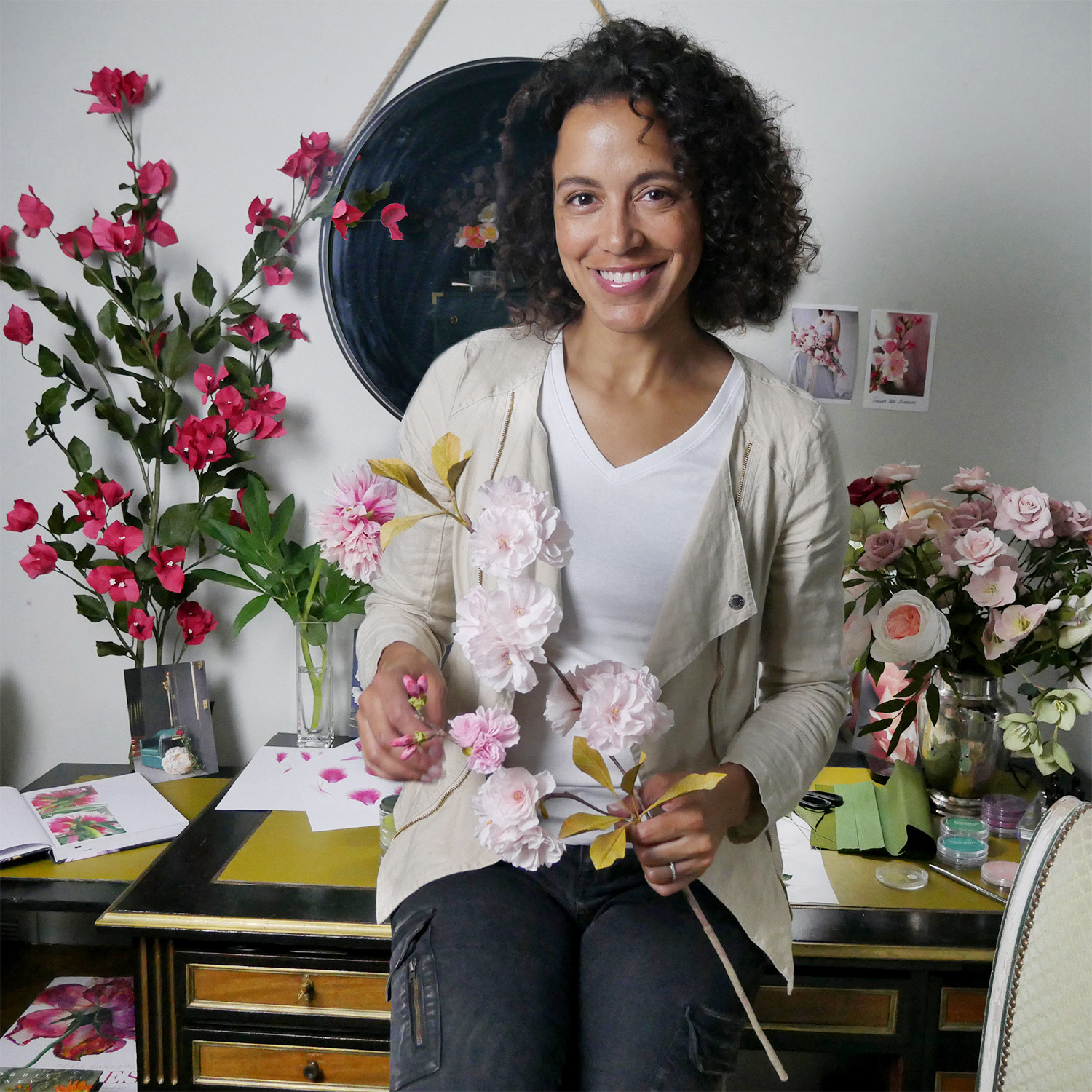 Instructor Catherine Oxley
Catherine designs and creates beautiful paper flowers for magazine editorials, the fashion industry, and special events. Her flowers are sought after when realistic, artisan quality flowers are needed to create special installations both on camera and in person. Her work has been featured in Canadian bridal magazines and on Canada's #1 morning show, Cityline.
Join Catherine as she shares her techniques and tools to assist you in creating stunning paper flowers at home. Her easy to follow video instructions guide you through the entire paper flower making process, from paper to completed flower.
"Learn how to express your love of flowers through their reproduction in paper. Your completed pieces will honour the spirit and joy that flowers embody, one petal at a time"
Explore Other Courses @ Studio BOUQ
Interested in learning more? 'Master The Garden Rose' is our #1 Best Selling course!
Or dive into our beautiful peony designs to create fluffy flowers and realistic foliage.