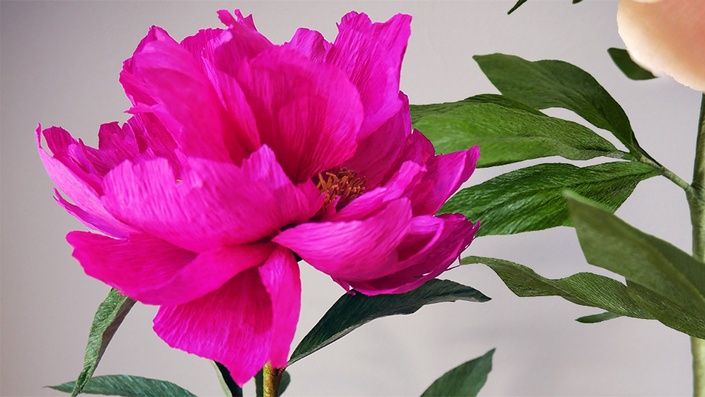 Fuchsia Tree Peony + Lush Peony Foliage Bundle
Create the ultimate peony stem from flower to full foliage!
Courses Included with Purchase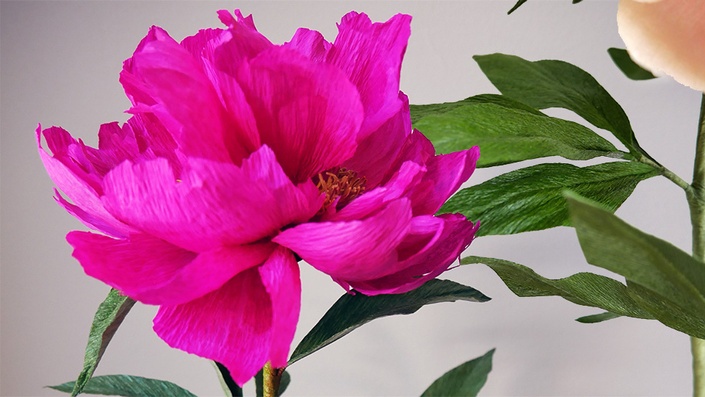 Fuchsia Tree Peony
Learn a host of new skills and launch your paper flower making to the next level!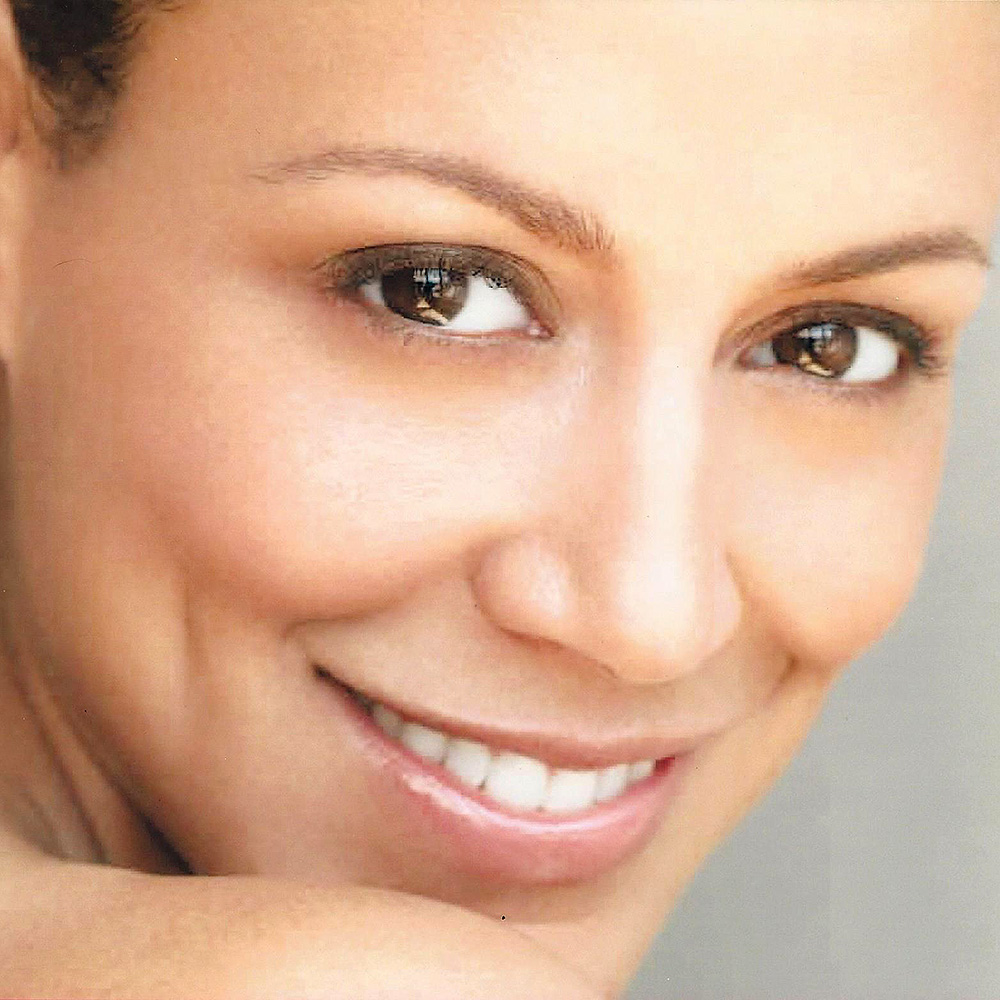 $15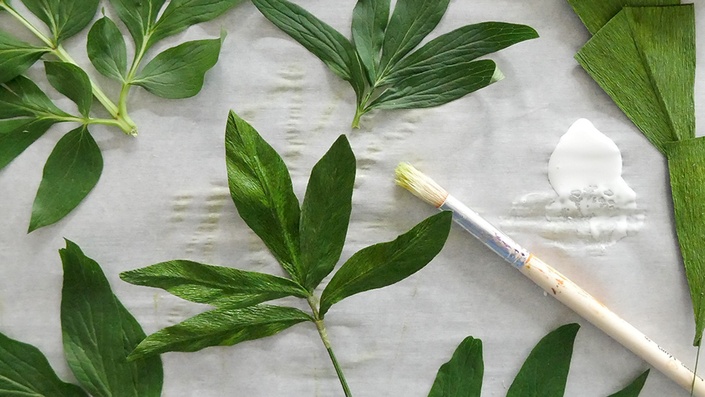 Lush Peony Foliage
Realistic and abundant foliage to compliment your peony flower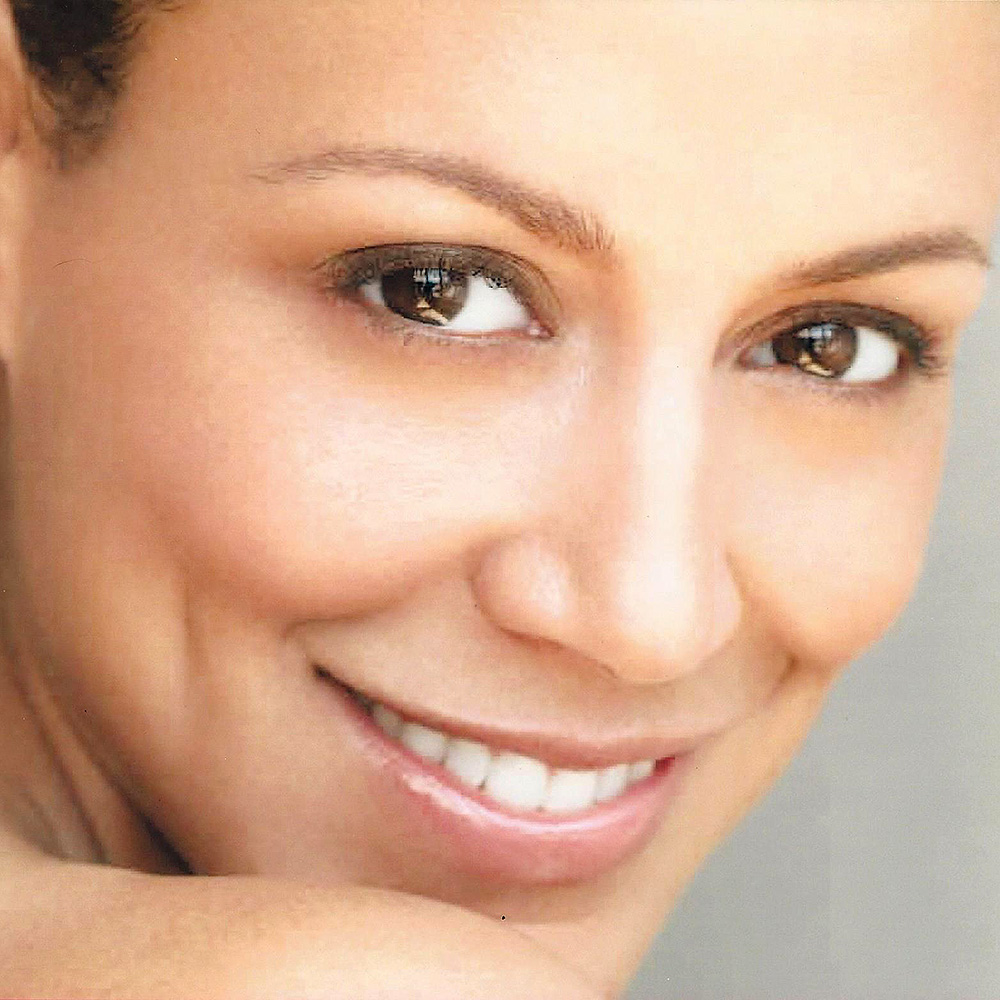 $15
Original Price: $30
Fuchsia Tree Peony + Lush Peony Foliage Bundle!
Legacy Course Pricing Now
$30

Please see each individual course page for full course details.
Fuchsia Tree Peony I love peonies and have begun sharing various versions of this beautiful bloom, beginning with the 'Coral Queen Peony' in my online school. They are fabulous on their own in a bud vase, and extraordinary in clusters or mixed with roses and ranunculus. The difficulty is that some of them have A LOT of petals which can make it challenging to teach in a given time frame. Enter this gorgeous tree peony, a gift from my neighbour.
Total Course Instruction Time: 3hrs


Lush Peony Foliage. Just as important as the bloom itself is the foliage of the flower stem. It goes a long way to completing a realistic look for the flower you have worked hard to create. Do your flower justice by taking the time and effort to create an outstanding foliage stem that will make your completed piece look 100%.
Total Course Instruction Time: 2hrs
A total of 5 hours instruction time for both courses!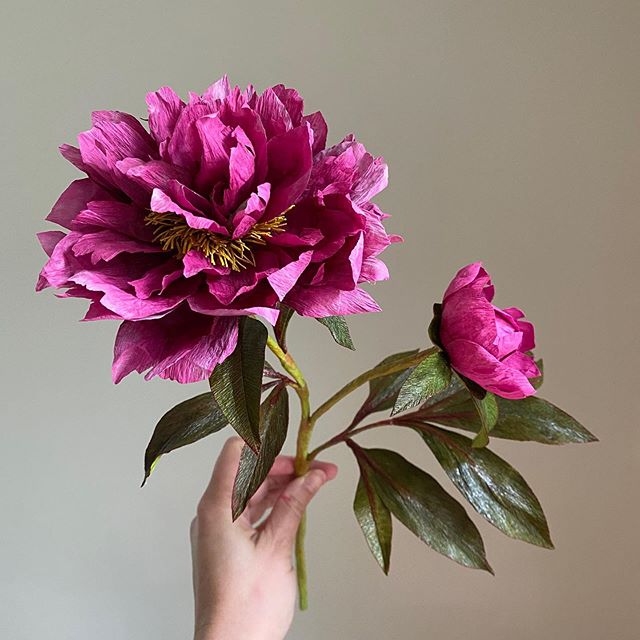 Frequently Asked Questions
When does the course start and finish?
You can begin taking the course the minute you enroll! The best part is, once enrolled, you will always have access, any time of day or night. It is completely self-paced. You decide when and where you want to study and when you want to start or finish.
How long do I have access to the course?
How does lifetime access sound? Feel like a refresher on the material you learned? Log back in and take the course as many times as you'd like, across any and all devices you own.
Which courses are included in this bundle?
Both the Fuchsia Tree Peony + Lush Peony Foliage courses are included in this bundle. By purchasing both, you save 20%